We are North America's largest manufacturer and supplier of fiberglass and aluminum truck caps
and tonneaus for residential and commercial applications. The group is comprised of seven companies: LEER, Snugtop, Pace Edwards by LEER, Century, StateWide/SE-Gi Windows and Waypoint Logistics. Together, these companies have manufacturing plants in Pennsylvania, Indiana, Washington California and Mexico and sell through more than 1,300 independent dealers to individuals, small businesses, exporters, new car and truck dealerships, and fleet operators.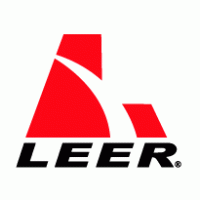 Founded in the late 1960's, LEER is the most widely recognized brand name in the truck cap industry and the number-one selling brand of pickup truck covers and tonneaus. Custom-manufactured in Indiana, California, and Pennsylvania, LEER products are delivered by a company-owned fleet to more than 800 independent LEER retailers. The industry leader in innovation, quality and customer service, LEER offers the industry's most complete selection of truck caps for consumer and commercial use, tonneau covers, retractable and folding tonneau covers, soft roll-up covers, and other pickup bed covers.
​
In the mid 1970s, the company began to build fiberglass truck caps and tonneaus under the name Century Fiberglass. With RAM Aluminum and Century Fiberglass, the company quickly developed a reputation for excellent service, affordable pricing, and a product offering to meet its customer's needs. Today, Century continues to offer a full line of fiberglass models, as well as aluminum and commercial-grade truck caps. With its network of more than 300 dealers, its traditional styling and time-tested construction, Century is situated in the center of the competitive truck cap and tonneau industry.
BEDSLIDE is a leading supplier of retractable truck bed cargo trays. As a member of LEER Group family of products, BEDSLIDE offers truck owners a variety of truck bed solutions.
Whether your need is an everyday workhorse on the job site or an efficient way to get all your gear to the campsite, BEDSLIDE has innovative features to make loading, transporting and accessing your equipment, quick, simple and safe.
Pace Edwards by LEER is a leading manufacturer and marketer of high-quality, retractable tonneau covers. Headquartered in Centralia, Washington, the company serves customers in the United States and Canada through warehouse distributors and a proprietary network of approximately 2,000 active retailers and jobbers. Pace Edwards by LEER also complements its product line with a variety of high-quality line of fleet and commercial products for service body and delivery vehicles.

Since its launching in 1959, the Snugtop brand has become renown for innovative designs and engineering achievements, as well as manufacturing excellence and customer satisfaction. With Lifetime Warranties for both construction and finish, Snugtop truck caps and tonneau covers are universally recognized as the best in the business. SNUGTOP joined the family of LEER Group brands in August of 2016. It is now located in Mexicali, Mexico.
Waypoint Logistics manages the complex operational details involved in the delivery of truck
caps and tonneaus for all the LEER Group companies (LEER, Pace Edwards by LEER,
Century, BEDSLIDE and SnugTop), as well as the glass, windows and doors manufactured by StateWide/SE-GI Windows. Utilizing a large fleet of delivery trucks, Waypoint manages the timely flow of materials, finished goods and equipment. Its highly integrated operation involves information flow, material handling, production, packaging, inventory, transportation, warehousing and security.
StateWid/SE-GI Windows is a leading manufacturer of window and door assemblies for the truck cap and livestock trailer industries and is a leading supplier to LEER Group. By designing products that meet the ever-changing needs of customers, StateWide/SE-GI has established itself as the supplier of choice in the industry. Established in 1970 in Elkhart, Indiana, as a manufacturer of windows for the truck cap industry, StateWide/SE-GI expanded in 1995 and began manufacturing windows and doors for the livestock trailer industry. Today the company fabricates advanced window, door and access panel systems using aluminum-framed and chemically bonded components.